Under Construction

This article is currently in the middle of an expansion or major revamping. If you're the creator of the page, please help the Fanonia SpongeBobia by contributing to it. If not, please come by again soon!
Fanonia SpongeBobia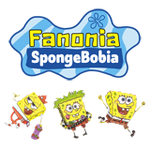 General
Policies
Contests
Community
Administration
Other
Main Page
You can earn badges on Fanonia SpongeBobia by editing pages, uploading photos, and leaving comments! Each badge earns you points - the more points you get, the higher up the leaderboard you go! You'll find the badges you've earned on your user profile page.
Badge farming
Badge farming is strictly forbidden on any given SpongeBobia community. This is a list of signs of badge farming:
Number of edits a user does on an article (some users edit the same article more than once or barely make any changes, and try to make the changes extend to a certain number of edits done, just to earn badges).
Adding to articles, only to remove it seconds later (i.e: adding a period, and then removing the same period a second later).
Solutions to Badge farming for the Administration:
Warn the user. Warning a user works well, and can generally prevent badge farming. If that doesn't work…

Block the user. It is an extreme measure, but prevents the user from gaining access to the wiki just to get badges.
Gallery
Current badges
Image
Name and description

Gary's collar
Awarded for making one edit on an article!

Jellyfish
Awarded for making five edits on articles

Studying
Awarded for making 10 edits on articles

SpongeBob's Spatula
Awarded for making 25 edits on articles

Flying with the Jellyfish!
Awarded for making 50 edits on articles

Sandy award
Awarded for making 100 article edits

Call the Cops!
Awarded for making 250 article edits

SpongeBob's Trophy
Awarded for making 500 article edits

Neptune's spatula
Awarded for making one edit on an episode
Community content is available under
CC-BY-SA
unless otherwise noted.