Fanonia SpongeBobia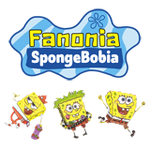 General
Policies
Contests
Community
Administration
Other
Main Page
At Fanonia SpongeBobia, we have contests in which the entries are discussed by three judges. This page outlines how the judging process works.
Requests
1. Anyone can make a request to be a judge.
2. To make a request, they need to fill out the form here: FSB:Requests for judge.
3. All judge requests will last one week. At the end of the week, if the person has a postive rating (more supports than opposes), they will be in line for a spot on the bench, and become a judge when a current judge's term expires.
4. Current judges are allowed to make a request for re-election.
Judges
1. Each judge has a term of 1 month. After that, they must reapply again.
2. Judges have the responsibility of determining winners in fanon contests.
3. There will be three judges at a time for each contest.
4. Additionally, there will be alternates.
5. The alternates will be those judges with accepted judge requests who are waiting for a current judge's term to expire. This makes it so judges who participate in the fanon contests can be replaced for that particular contest.
6. At the end of each contest, all three judges will give a rating of 0 to 10 for each entry. The entry with the highest level rating wins.
Judging
1. If a judge fails to participate in the judging of a contest 7 days after it ends, they will be asked to make the decision. If they fail to do so, the next alternate will take their spot in the contest.
Community content is available under
CC-BY-SA
unless otherwise noted.