Fanonia SpongeBobia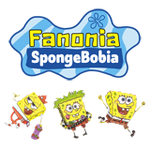 General
Policies
Contests
Community
Administration
Other
Main Page
This page is for the purpose of discussing content adoption requests.
Eligibility
The original author of the article must not have edited the wiki for 90 days.
The user requesting must have a clean block record for three months.
The user must be an active member of the community for two weeks
If multiple users want to adopt the same article, the community will vote which user they think is fit to run the spin-off. If the community is neutral to picking one specific user, the requests would be merged and a collaboration between the two parties will be formed.
Adoption form
1. Enter the article name in the box below.
2. Click "submit."
3. When you submit, fill out the information on the resulting page (article name and description), then save the page. Anything in capital letters must be replaced with your details.
5. If you are making a second request, added "/2" to the page name below:
Example: [[FSB:Adoption requests/ARTICLE/2]]
Topic
Last edit
Last editor
Community content is available under
CC-BY-SA
unless otherwise noted.