Fanonia SpongeBobia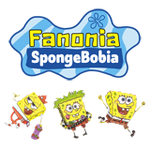 General
Policies
Contests
Community
Administration
Other
Main Page
The administration of Fanonia SpongeBobia are users on this wiki who have administrative powers.
General information
Different users have access to different functions of the site. While anyone can do most things on the site, including reading and editing, administrators can access a few additional functions. See the administrators' how-to guide for a guide on using admin functions. Some functions include: deleting and undeleting pages, page histories, and uploaded files, locking (protecting) a page so it can not be edited or renamed by users without admin rights, blocking IP addresses or user names from editing; and very quick "rollback" of undesirable edits, and editing the interface by changing system messages and skins, among others.
A bureaucrat can make other users into bureaucrats or administrators on their own wiki, but they cannot demote other bureaucrats.
Some Wikia staff members have full access to all Wikia. They will be shown in Special:Listusers/staff on any wiki. Please see the Central Wikia contact page for details on how to contact Wikia staff.
Legend
Active: User has 50+ edits in the last three months
Semi-Active: User has less than 50 edits in the last months
Inactive: User has no edits in the last three months
Wikibreak: User is on an extended vacation or leave of absence with intentions of returning
Administration
The following is a table of bureaucrats and administrators.
Bureaucrats
| Name | W | C | Edits | Joined | Tenure | Length of service | Status |
| --- | --- | --- | --- | --- | --- | --- | --- |
| AMK152 | W | C | 2,073 | April 29, 2014 | May 6, 2014—present | | Semi-active |
| Golfpecks256 | W | C | 423 | August 7, 2017 | November 23, 2018—present | | Active |
| JCM | W | C | 566 | July 6, 2014 | August 4, 2014—present | | Active |
| Spongebob456 | W | C | 161 | June 22, 2014 | September 15, 2018—present | | Active |
Administrators
| Name | W | C | Edits | Joined | Tenure | Length of service | Status |
| --- | --- | --- | --- | --- | --- | --- | --- |
| TheKorraFanatic | W | C | 280 | September 10, 2017 | September 16, 2018—present | | Active |
Former
Bureaucrats
| Name | Joined | Adminship | Last edit | Notes |
| --- | --- | --- | --- | --- |
| | February 7, 2010 | February 7, 2010—January 27, 2017 | July 31, 2015 | Inactive |
| | May 2, 2014 | May 6, 2014—October 4, 2014 | January 3, 2016 | Inactive |
| | July 26, 2014 | October 5, 2014—February 15, 2017 | February 15, 2017 | Resigned |
Administrators
| Name | Joined | Adminship | Last edit | Notes |
| --- | --- | --- | --- | --- |
| | April 29, 2014 | May 27, 2014—January 1, 2017 | August 24, 2014 | Inactive |
| | June 1, 2014 | June 1, 2014—August 2, 2014 | July 27, 2014 | Disabled account |
| | May 12, 2014 | June 6, 2014—January 1, 2017 | March 19, 2016 | Retired |
| | June 11, 2014 | June 13, 2014—January 27, 2017 | November 4, 2016 | Inactive |
| | June 10, 2014 | June 17, 2014—June 22, 2014 | June 22, 2014 | Resigned |
| | April 26, 2014 | June 19, 2014—August 19, 2014 | August 10, 2014 | Disabled account |
| | July 4, 2014 | July 25, 2014—January 27, 2017 | October 18, 2016 | Inactive |
| | February 26, 2015 | August 29, 2015—January 27, 2017 | October 12, 2016 | Inactive |
| | June 8, 2014 | June 16, 2014-September 18, 2018 | January 1, 2017 | Resigned |