Bob SquarePants

Genre

Comedy

Starring

Opening Theme

"Best Day Ever" by SpongeBob SquarePants

Country of origin

United States

Language(s)

English

No. of seasons

1

No. of episodes

20

Running Time

20 min

Production Company(s)

Bone Productions & Mind's Imagine

Channel(s)
Bob SquarePants is a LEGO comedy YouTube series produced by Bonestudios15. It is currently the newest YouTube series that Bonestudios15 has aside from its hit show Lloyd & Neville.
The Series takes place after SpongeBob leaves Bikini Bottom and he goes to Lego City to become a teacher. He will have a lot to learn but he will soon figure out what he needs to know about being a teacher.
Plot
SpongeBob leaves bikni bottom after Mr. Krabs convinces him to try new things, to become a school teacher. He has to try to act mature and get rid of the old him. Meanwhile, he has to deal with the job opening for assistant teacher. He must choose between celebrites Mario and Toad against his two friends Luna and Patrick. He soon realizes that he doesn't have to change for his class because they like him for who he is.
Main Characters
SpongeBob SquarePants as Himself
Patrick Star as Himself
Luna Lovegood as Herself
Super Mario as Himself
Toad as Himself
Carson Kabra as Ian
Secondary Characters
John Hermendez as Principal Joe
Cedric Diggory as Himself
Itchy as Himself
Marissa Diggory as Herself
Homer Simpson as Himself
Marge Simpson as Herself
Bart Simpson as Himself
Lisa Simpson as Herself
Maggie Simpson as Herself
Ned Flanders as Himself
Ralph Wiggums as Himself 
Classroom Competition
How to Catch a Thief
TBA
Media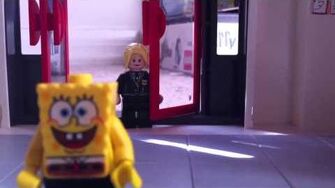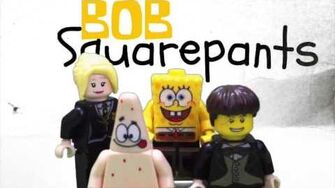 Trivia
The title is almost exactly the same as the Nickelodeon Series that the show was spun-off from  "SpongeBob SquarePants "